UPDATE: Adam Zagoria is reporting that Roscoe has cut his list to three schools: Georgetown, Duke and UConn.  Zags is also reporting that Coach K and JT3 are visiting Oak Hill today.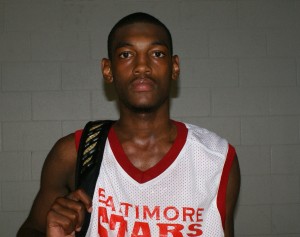 via http://bluedevilnation.net
Finally some good news... Rivals is reporting that SF Roscoe Smith will be visiting the Hilltop this weekend.  The Georgetown coaching staff visited Roscoe at his home earlier this month.  Roscoe would enter in the Class of 2010 and is a four-star prospect, ranked as the 6th best SF and 31st best player in the country by Rivals.
He has plans to visit Duke next weekend and UConn thereafter.  The remaining two schools on his short list of five, Kansas and Florida, have yet to schedule visits.
And cue videos of Jeff Green...
Good talk.